My favorite streetstyle looks from #ss17, part 2
A simple but effective look: a long and comfortable dress in a flashy color, comfy espadrillas, a littel bomber, crossbody bag. Perfect.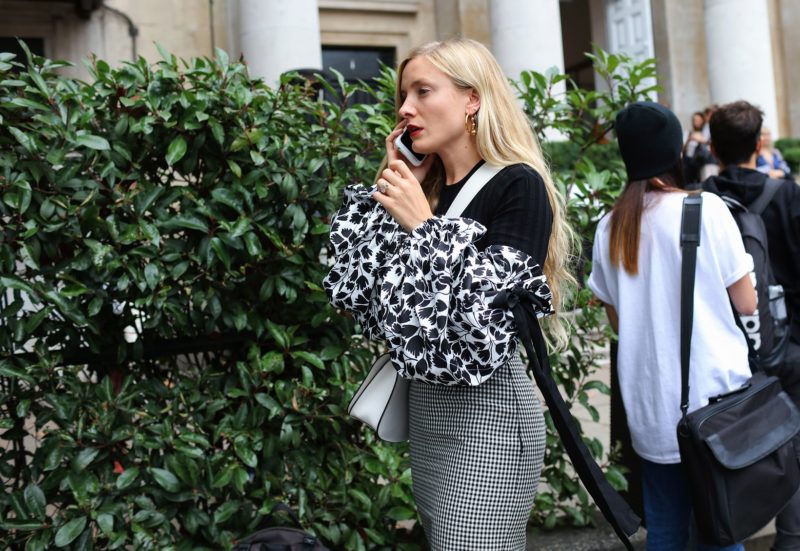 I love Kate Foley's style!  This top with big sleeves makes the look
See? So cool, the Miu Miu jacket with the pink dress and the Vans
Loving, loving the mohair
I love a nice midi dress. Pair it with some elegant ballerina and you have a perfect look, in my opinion
Erin O Connor never gets it wrong. Pink and camel is a wonderful combo.
AWWW all my dreams are embodied in this amazing Simoe Rocha coat on Jenny Walton!
She's always cute and with a very personal sense of style. Look how nice this dress is with the pink shoes
That Simone Rocha bag is a gem!

Such a lovely look! I love the bustier over the sweater and the blue velvet pants
This beautiful denim pajama is from the brand Miss Sixty (I am always looking for some cute pajama that I can wear during the day)
How nice is this white shirt with that detail on the neckline! An easy D.I.Y
Chloé Sevigny really never gets old. She is so faboulous.
All the pictures are from  Vogue.com or Vogue.es.
09/23/2016
Tags: cool girls, streetstyle