Ci sono una manciata di gruppi musicali americani nati negli anni '60 e composti da donne che hanno un posto speciale nel mio cuore.
THE MARVELETTES
An American girl group that achieved popularity in the early- to mid-1960s and the first major successful act of Motown Records after the Miracles and its first significantly successful girl group after the release of the 1961 number-one single, "Please Mr. Postman", one of the first number-one singles recorded by an all-female vocal group and the first by a Motown recording act.  Despite their early successes, the group was eclipsed in popularity by groups like The Supremes, with whom they shared an intense rivalry.

THE SUPREMES
The Supremes were an American female singing group and the premier act of Motown Records during the 1960s. Founded as the Primettes in Detroit, Michigan, in 1959, the Supremes were the most commercially successful of Motown's acts and are, to date, America's most successful vocal group  with 12 number one singles on the Billboard Hot 100. At their peak in the mid-1960s, the Supremes rivaled the Beatles in worldwide popularity, and in 1967, Motown president Berry Gordy renamed the group Diana Ross & the Supremes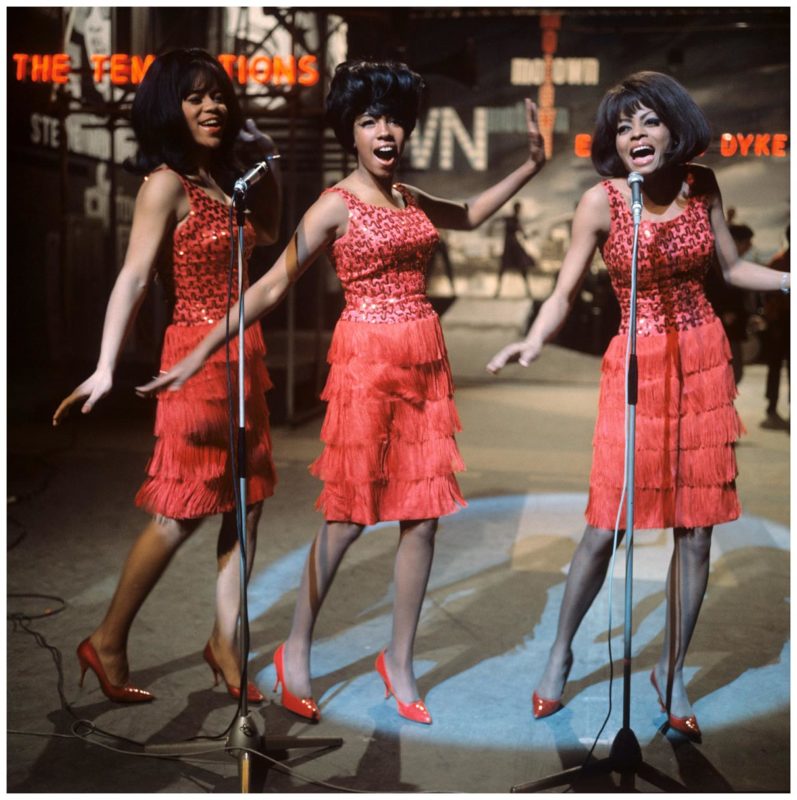 THE SHANGRI- LAS
The Shangri-Las were an American pop girl group of the 1960s. Between 1964 and 1966 they charted with often heartbreaking teen melodramas, and remain perhaps best known for their hits "Leader of the Pack" and "Remember (Walking in the Sand)".
THE CRYSTALS
The Crystals are an American vocal group based in New York, considered one of the defining acts of the girl group era in the first half of the 1960s. Their 1961–1964 chart hits, including "There's No Other (Like My Baby)", "Uptown", "He's Sure the Boy I Love", "He's a Rebel", "Da Doo Ron Ron (When He Walked Me Home)" and "Then He Kissed Me", featured three successive female lead singers, and were all produced by Phil Spector.
THE RONETTES
The Ronettes were an American girl group from New York City. One of the most popular groups from the 1960s, they placed nine songs on the Billboard Hot 100, five of which became Top 40 hits. The trio from Spanish Harlem, New York, consisted of lead singer Veronica Bennett (later known as Ronnie Spector), her older sister Estelle Bennett and their cousin Nedra Talley. Among the Ronettes' most famous songs are "Be My Baby", "Baby, I Love You", "(The Best Part of) Breakin' Up", and "Walking in the Rain", all of which charted on the Billboard Hot 100. The Ronettes were the only girl group to tour with the Beatles.