I have to say I am not happy at all with this new bands t-shirts trend. I think if you have a band t shirt you are supposed to be listening to their music. I know I know, I m too strict…
Here below my favorite bands t shirts of all times (from bands I used to listen to!).
I listened to this album from The Velvet Undergound SO much and I proudly wore the t shirt (in black) for years
This Daniel Johnson t shirt is famous because Kurt Cobain wore it. And if Kurt wears it, I love it.
Maybe the best t shirt ever? Unknown Pleasure is the amazing Joy Division's debut album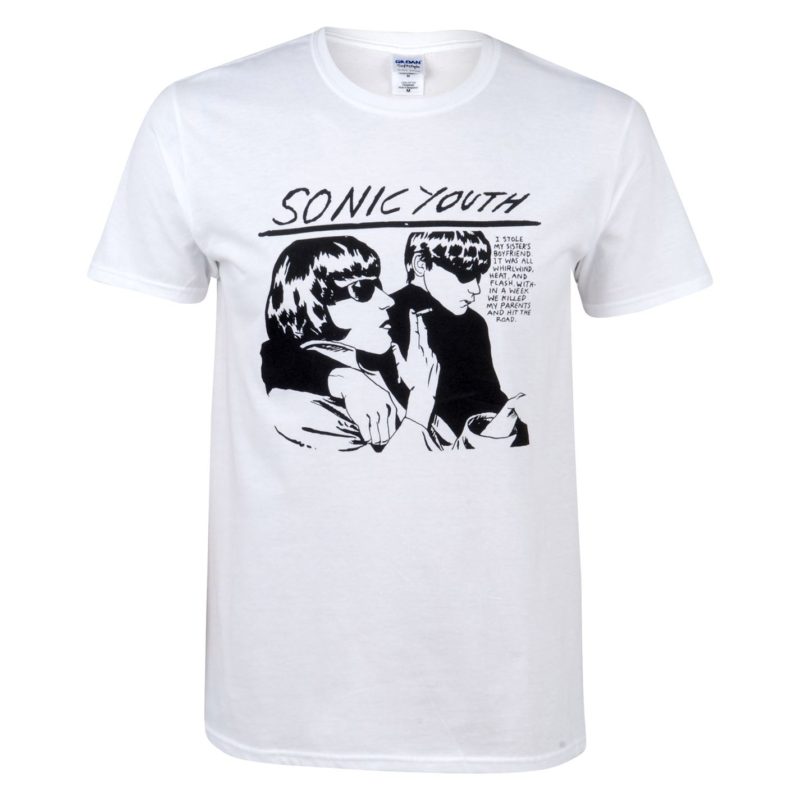 I told you the story of this t shirt here 
I don' know if it's official merchandising but the t shirt inspired from the milk box in Blur's video "Coffe&tv" is beautiful
After Joy Divisions there were the New Order and this beautiful t shirt, the cover of their second album "Power corruption and lies"
For architecture lovers, Bauhaus' t shirt, which of course has the logo of the famous collective
I don't know how it's possible that I don't own an Oasis t shirt from the Definitely Maybe tour
And of course the t shirt I want the most, THE SPICE GIRLS one. Sigh.